Amrita Saanthwana
"Amrita Saanthwana" CSR project was named by Br. Ramakrishnan.V swamiji. This project was initiated in collaboration with BNPMIPL
BNPMIPL has funded "Amrita Saanthwana" CSR project to Amritakripa hospital. From past 1 decade Amritakripa hospital and Mata Amritanandamayi Math has done community service in rural area by providing medical aid by conducting "Free Medical" camps continuously in 3 taluks of mysuru district where to buy cbd.
Now on wards BNPM is joining hands with Amritakripa Hospital in CSR initiative to conduct 100 free medical camps in span of 1 year. And this Preventive care Health camps is launched on 25th September 2019 at 9:00am at Doddamarana Gowadana (DMG) Halli, Mysuru Taluk by Br. Ramakrishna, Mata Amritanandamayi Math and Managing Director Sri K.G. Vishwanath from Bank Note Paper Mill India Pvt Ltd., (BNPMIPL) These camps will be organized in 30 economically backward villages at Hunsur, Mysore and H.D. Kote Taluk. Where in 3 monthly repeated camps will be done in the 30 villages and Master Health Check up will be done for the villages via Mobile Health Unit van (which will be available in a period of 3 months) consisting of ECG , Blood Tests, X-Ray, U/s scanning. This mobile health unit van is being sponsored by BNMIPL, mysuru.
bdsmvids.net shaiden rogue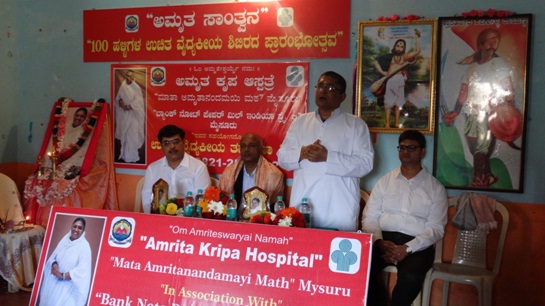 On the occasion of inauguration, Br. Ramakrishna, Mata Amritanandamayi Math expressed his gratitude towards BNPMIL for their kind support and expressed Ammas vision https://ilmaistapornoa.net/tag/suomi-pornoa/ and commitment towards rural health sector. He was happy to launch this on Amma's 66th Birthday celebration and Mysore Dasara at カジノ日本.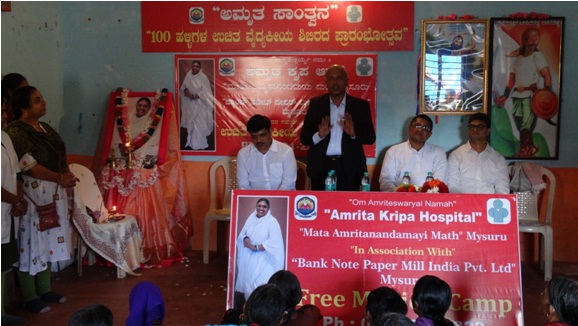 Sri K.G Vishwanath, MD, BNPMIL shared his views regarding the service AKH, MAM has been rendering to villages Health camps from past 1 Decade and his satisfaction that AKH, MAM is their partner for their CSR project. These 100 camps will continue till next Dasara 2020.